About the Author:
Jess Rothenberg
grew up in Charleston, South Carolina, graduated from Vassar College, and spent most of her twenties editing books for teens and middle grade readers (like the bestselling titles VAMPIRE ACADEMY, STRANGE ANGELS, and I AM A GENIUS OF UNSPEAKABLE EVIL & I WANT TO BE YOUR CLASS PRESIDENT, to name just a few). She lives in Brooklyn where she writes full-time, dances interpretively (
http://bit.ly/xeGlEZ
), and dreams of one day owning a sheepdog named Leo.
THE CATASTROPHIC HISTORY OF YOU AND ME
is her first novel.
The Catastrophic History of You and Me is one of my most anticipated reads for 2012 and I'm so excited to welcome Jess Rothenberg on the blog today!
WOULD YOU RATHER EAT/DRINK:
Cupcakes or muffins?
I'll say muffin, but only under one condition: it has to be an APRICOT muffin from NYC's Terallucci e Vino (to die for). If not, cupcake all the way.
Peanut butter or jelly?
Homemade jam, like you'd buy at a farmer's market. Preferably raspberry.
Ice cream or icees?
Coffee Häagen-Dazs and/or Cookies and Cream.
Pastries or junk food?
Nobody better lay a finger on my Butterfinger.
Coffee or tea?
Coffee in the morning and tea allllll day long.
Soda or juice?
Fresh-squeezed orange juice, please.
WHICH WOULD YOU RATHER READ:
Sci-fi or dystopian?
Dystopian. (Don't tell my Dad, he'll be heartbroken.)
Contemporary romance or paranormal romance?
As long as it's forbidden, I'm in.
Urban Fantasy or High Fantasy?
High fantasy. Secret
Lord of the Rings
fan girl here.
Myth retellings or fairy tale retellings?
Fairy tale!
Tragedies or comedies?
To me, the best stories are those that successfully blend both. Sometimes a good cry is just as satisfying as a good laugh.
WHICH WOULD WIN IN A FIGHT?
Vampires or werewolves?
I just feel like werewolves would have the upper hand. Er, paw.
Ghosts or the living?
Ghosts. (That whole walking through walls thing.)
Gods/Goddesses or demi-gods?
I'd put my money on absolute power.
Witches or faeries?
Witches. They're better at blending in with the crowd and striking when you least expect it... Cackle.
Mermaids or sharks?
Sharks. Stronger, faster, chompier. (Swim, Ariel, swim!)
WHEN YOU READ, YOU WOULD RATHER:
Sit in a chair or lay on a bed?
Curling up in bed with a good book = the best.
Speed through the story or savor it?
Savor! I get too sad when a fabulous story ends to rush through it.
Dog-ear the book or bookmark it?
Dog-ear. Why is there never a bookmark around when you need one? (Or maybe I just need to tidy up my room.)
A long book or a short book?
A good book.
A physical copy or an ebook?
Physical. I love the texture of a cover, the delight of turning actual pages, and the sense of accomplishment I feel when I reach the end and can add it to my sprawling living room bookshelf.
YOU WOULD CHOOSE:
Stefan or Damon?
(The Vampire Diaries) Can't say, since I haven't read the series or watched the show…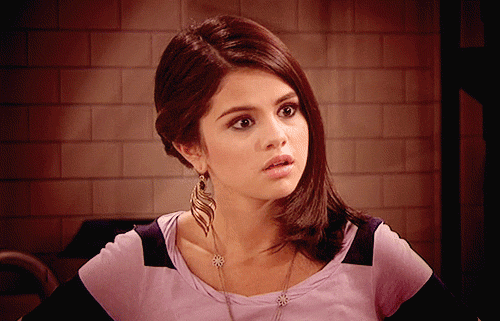 Christian or Tucker?
(Unearthly) Same goes for Unearthly, alas.
Ash or Puck?
(Iron Fey series) Eeek, I haven't read this series either. I know, I must! *Hides face in shame.*
Edward or Jacob?
(Twilight) Bella and Edward belong together, 100%. But personally, I'd go for Jacob. For one thing, he's alive, which is always a plus in a significant other. But more than that, Jacob is sweet, snuggly, adorable, and—most importantly—a loyal friend. My kind of guy.
Dimitri or Adrian?
(Vampire Academy/Bloodlines) I actually edited the entire Vampire Academy series, beginning to end, back when I was an editor at Razorbill, so THIS is one I can answer! Adrian is hilarious, no question about it, but I'm Team Dimitri all the way. : )
Thanks again for hosting me, Asher!
Hope you enjoy The Catastrophic History of You and Me when it lands in bookstores on 2/21!
---
Oh my gosh, Jess, it was such a pleasure! Thanks for answering so honestly and for happily participating!
I'm so revved to pick up
The Catastrophic History of You and Me
and will at the first opportunity.
Dying of a broken heart is just the beginning.... Welcome to forever.

BRIE'S LIFE ENDS AT SIXTEEN: Her boyfriend tells her he doesn't love her, and the news breaks her heart—literally.

But now that she's D&G (dead and gone), Brie is about to discover that love is way more complicated than she ever imagined. Back in Half Moon Bay, her family has begun to unravel. Her best friend has been keeping a secret about Jacob, the boy she loved and lost—and the truth behind his shattering betrayal. And then there's Patrick, Brie's mysterious new guide and resident Lost Soul . . . who just might hold the key to her forever after.

With Patrick's help, Brie will have to pass through the five stages of grief before she's ready to move on. But how do you begin again, when your heart is still in pieces?
Official Giveaway Info:
you do NOT have to be a follower
there are extra entries available
all entrants must be at least 13 years old or older
giveaway deadline is February 1, 2012
giveaway is open to US residents only*
read my Contest | Giveaway page, as well as my Privacy Notice
a Rafflecopter giveaway