This month's pick was a lot tougher than I expected. Who knew I would encounter such fresh and delicious man-crack
all in a single month
? It's almost too much hotness to handle. Up for the running was Oliver from
The Statistical Probability of Love at First Sight
, Ian from
Ditched
, Decker from
Fracture
, Tucker from
Hallowed
, and, of course, my final pick, Jack from
Everneath
. After careful consideration, in which I went back to all my favorite moments with these guys, it came down to Tucker and Jack. My palms started sweating as my eyes darted between the two guys, one of whom I've been in love with for nearly a year. But then, my eyes narrowed at Tucker, as I realized I was a little bit pissed off at him for the going-ons in
Hallowed
. Say what you will about my senseless anger, but my choice solidified. Jack it was.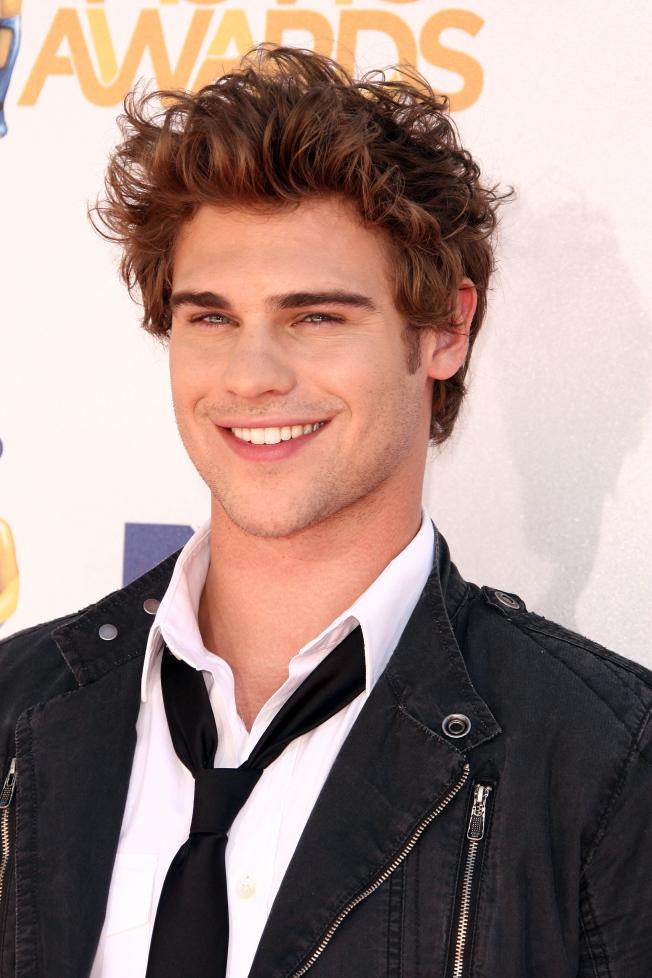 Jack Caputo
eyebrow piercing
chocolate-brown eyes
shaggy rich brown hair
strong, well-muscled
is the football quarterback
has a tattoo that means 'ever yours'
has an older bro
"Shush. I'm trying to work," he growled. He kept his head down, but his lips turned up slightly.
A soft chuckle escaped me. The first in a hundred years. Jack stared at me, and I gasped.
"What'd you say?" he asked.
I shook my head, my mouth slightly open. I couldn't have just laughed. I didn't even have the ability anymore, did I?
"It sounded like a laugh."
"No," I said abruptly. "No. It's not funny."
He raised an eyebrow at me. "Are you sure? Because it sounded almost as if you said something to me, and then I said something back that you found funny. And you giggled. I'm pretty sure that's what happened."
I took a few calming breaths. "No. That's impossible."
"Impossible that I said something funny?"
And there it was. I laughed again. "No. Impossible that I laughed."
His smile widened, and I laughed some more, at first because it was obviously not impossible, and then because I knew what it meant. I'd recovered enough to laugh.
Jack seemed amazed. "I think anything's possible, Becks."
And then the fleeting levity disappeared. He called me Becks. He believed anything was possible. I couldn't let him believe that. I was being selfish.
I didn't bother putting my books in my bag. I just grabbed them and took off. I could hear his footsteps behind me as I yanked the door open.
"I'll just follow you."
This made me freeze. "You don't know what you're saying."
He grabbed my wrist and pulled me around. "I let you go once, and you disappeared on me. Without a word. I'm not asking it to be the same as it was, but I just want to know you again. Please. Can I know you again?" - Everneath
My Book Boyfriend
is hosted by Missie at
The Unread Reader
, and it's a weekly meme in which you choose a fictional boy that makes your heart all gooey and write up a post for him. For more information,
check out the introduction post
. For sign ups and Missie's choice this week
click here
.
What fictional male can't you live without this week?