I'M READY TO TEASE YOU NOW
Hey! Hey, you! Get over here.
It's finally time to reveal some of the deets of my
first
ever event kicking off next month! And I managed to get this information to you in a stylish manner while I'm moving to another home, so
SUCCESS! *fist-pumps*
Even though I'm not expecting a RAGING success considering I am an event-thrower-virgin and I imagine it takes a LOT of practice to be any good at doing it--and I mean putting together the event, you perverts! Or maybe that's just me thinking THINGS... *laughs wickedly* I do hope that everyone who participates and reads through the posts has fun and enjoys the event.
Also, keep in mind I'm
teasing
you, bro. That means YOU DON'T GET THE FULL SCOOP BEFORE YOU'RE SERVED. Try to repress the urge to shove your fists in my eyeballs, please. I just
can't
handle all the stress that comes with healing broken blood vessels and bruised eyelids.
Now, enough of me babbling. I'm going to hand it over to my alter ego, Princess Ash, who, of course, does
not
babble. She talks around a mouthful of pretty words instead--I'm so sorry.
PRINCESS ASH DEMANDS YOUR ATTENTION
*examines fingernails* Is that--is that dirt? *whips out monogrammed handkerchief seemingly out of nowhere* You can't hide from me...
Now, then. *clears throat daintily* Excuse me. As it may be already evident, I have an irrational hatred of dirt or dirty things.
I don't usually attend these *waves hands around* blogging... soirees, I suppose. I find them silly and dangerous and, above all, riddled with dirt or dirty things. Which I loathe. However, I'm willing to make an exception for Asher, since she so kindly asked I attend (Asher:
I BEGGED
).
Since I shall be whisked away from an abundance of amazing activities befit of a princess for the duration of the summer, I expect all of Asher's subjects to attend. This is non-negotiable, as I've already discussed with her (Asher: She
so
didn't), simply because this is a rare occurrence indeed.
I also expect you to dress accordingly. I shall look exquisite in my beautiful purple dress and adorned with stunning, enviable pieces. I don't know if you will successfully match my finery, but it would be best that you try. For the sake of appearances, at least.
I do not believe an excellent princess should have to bribe her subjects to do her bidding, but Asher will be awarding up to ten extra entries in her ongoing
Follower Appreciation Giveaway
for anyone who leaves a comment or creates a blog post about what they'll be wearing to this event *rolls eyes*. Though it's quite unnecessary, you should all applaud her generosity.
Below you will find more information and a few buttons for the event you can use to begin spreading the word. There will also be a form listed so that any advertising you do will be document and rewarded with extra entries in next month's prize pack giveaways.
Go on with you, leave me. I must return to inspecting myself *takes out jeweled hand mirror*.
ARE YOU READY TO LEARN MORE?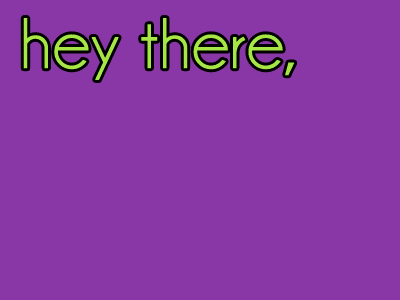 WHAT YOU NEED TO KNOW:
Other Mentionables:
The event officially kicks off August 6! (My birthday is August 10, btw.) And will run through August until we hit September 1st. The theme is fantasy and retellings.
Some of the authors participating include:
Alethea Kontis (
Enchanted
)
Brigid Kemmerer (
Storm
)
Jennifer Nielsen (
The False Prince
)
Maria V. Snyder (
Touch of Power
)
Marissa Burt (
Storybound
)
Christopher Healy (
The Hero's Guide to Saving Your Kingdom
)
and many more *SQUEE*...
Some of the bloggers participating are:
Erica @
The Book Cellar
Heidi @
Bunbury in the Stacks
Candace @
Candace's Book Blog
Lauren @
365 Days of Reading
Melanie @
Melanie's Musings
and more...
Now, if you're interested in submitting anything to the event, whether you're an author or a blogger or a publicist or an UGLY GREEN ALIEN,
use this form here
or
email me
. Especially if I thought you were too busy to participate and didn't want to bother you (I'm really staring at you
Brodie
,
Sarah
,
Cait
, and
Liz
, because I heart you all and don't want to stress you, OBVS *gives each of you a cluster of big bloated red hearts*). I'm so cool with interested parties, so try out and see what happens.
Now, if you want to help spread the word a little bit early, then I've got some buttons for you to use. If you're tweeting about the event, make sure to link to this post.
You can obvs use the above gif, but I gather that's a bit large. Of course, you can always shrink it with simple codes, and if you need help with that--email me. Here are some other options, though, for those of you not interested in that.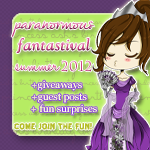 Interested in helping make sure peeps find out about this event? Well, then, grab yourself a button or get your fingers ready, and then
fill out this form
. And thanks so much!
There will be one more little teaser post coming up closer to the kick-off date, so watch out for that! Leave me a comment about your thoughts on what you know and have seen about the event so far!