Can you believe in the almost-two years I've been blogging, I've never planned a blog event before? I've never had to wait as the anxiety built in me while authors decided the fate of this event. I've never had to worry about breathing either, but I practically needed an inhaler every time I got an author rejection. A paper bag came next when I was ignored. And as the event kick off date approached, my mental health became more questionable than usual; I couldn't even look myself in the eyeballs because the sight of myself would set me off... I did not sleep for thirty six hours every forty-eight hours, and you could pencil me in under mentally distressed and unstable.
But, I've finally gotten the sporadic twitching thing to stop, so no worries ;). This ridiculous introduction aside, how EXCITED ARE YOU? Because I'm not lying, this event is happening right now. I and my alter ego Princess Ash are your hosts for this month, and the only difference between our excitement is that she expresses it gracefully whereas I look like Tasmanian devil on a bad day.

Without further ado, Princess Ash is going to tell you
what it's all about:
*sits stiffly before gathering crowd* I hope you all remembered what I said about dirt. I expect nothing short of impeccable cleanliness. I—
Would you just get on with it?
*glares haughtily* Very well.
Paranormous Fantastival Summer 2012 has been created for one purpose and one purpose only: to celebrate my upcoming birthday.
And mine.
Since we detest the summer for all its dryness, humidity, and overbearing sunlight (it's nearly unbearable resorting to the confines of our cavelike bedroom), we put together this event because we wanted to have fun as summer weans in celebration of the season's end.
We will be featuring blog and vlog reviews, author and blogger guest posts, author and character interviews, teaser and deleted scenes, discussion posts, and, of course, a great ABUNDANCE of wonderful prizes!
Beginning with...
our comment and advertising contest:
For every thoughtful comment, advertising tweet, and submission with the twitter hashtag #PrincessAshSays—we'll get to it in a moment—you will gain extra entries for the following prize packs!
US ONLY Prize Pack #1:
a signed copy of Touch of Frost by Jennifer Estep
a signed copy of Kiss of Frost by Jennifer Estep
a signed copy of Dark Frost by Jennifer Estep
4 signed bookmarks by Jennifer Estep
some Shadow and Bone by Leigh Bardugo swag
a copy of Wildefire by Karsten Knight

US ONLY Prize Pack #2:
a copy of Devine Intervention by Martha Brockenbrough
a copy of Troubletwisters: The Magic by Garth Nix
a copy of copy of Troubletwisters: The Monster by Garth Nix
a copy of The Crowfield Curse by Pat Walsh
a copy of Wildefire by Karsten Knight
a copy of When You Were Mine by Rebecca Serle

US ONLY PRIZE PACK #3:
a copy of Wildefire by Karsten Knight
a copy of When You Were Mine by Rebecca Serle
a copy of Endlessly by Kiersten White
a copy of Girl of Fire and Thorns by Rae Carson

US + Canada Prize Pack:
a copy of The Immortal Rules by Julie Kagawa
a copy of The Goddess Legacy by Aimee Carter
a copy of Allegiance by Cayla Kluver
a copy of Underworlds: The Battle Begins by Tony Abbott
a copy of Underworlds: When Monsters Escape by Tony Abbott
a hardcover copy of The Hero's Guide to Saving Your Kingdom by Christopher Healy and signed book plate
a copy of Lightbringer by K.D. McEntire

UK ONLY Prize Pack:
a copy of A Witch in Winter by Ruth Warburton
a copy of A Witch in Love by Ruth Warburton

Australia ONLY Prize Pack:
5 signed book plates for Mercy by Rebecca Lim

International Prize Pack:
some Innocent Darkness by Suzanne Lazear swag
a copy of Titan Magic by Jodi Lamm
an e-book copy of ReVamped by Ada Adams + post card, bookmark, and stickers
a pre-order of Renegade by JA Souders
a copy of Thief's Covenant by Ari Marmell

And the list is
still
growing, so be sure to check back often. Not to mention there will be other giveaways throughout the event!
A GINORMOUS thank you to Jennifer Estep, Joanna on behalf of Leigh Bardugo, Scholastic, Harlequin Teen, Harper Teen, Hachette UK, Rebecca Lim, Suzanne Lazear, Walden Pond Press, Jodi Lamm, Ada Adams, and JA Souders for your stunning generosity!
a Rafflecopter giveaway
a Rafflecopter giveaway
a Rafflecopter giveaway
a Rafflecopter giveaway
a Rafflecopter giveaway
Want to know more about
#PrincessAshSays?
Well, you want extra entries, don't you? And not just here, but throughout the event, right?
#PrincessAshSays is just a way for Princess Ash to boss you around. Once every day or few days, she will be posting commands, and if you do them then you get extra entries. Easy, right?
Follow Princess Ash on Twitter to get updates!
But before you do that, make sure you read
Because it can be a bit overwhelming to look at a full-length event schedule, and also because the event seems to be expanding, I'll be posting week-to-week schedules for the week, beginning now.
August 6th
Introduction + Event Schedule: Week 1 + Prizes List
Guest Post: Marissa Burt + Giveaway (at 8PM EST)

August 7th
Guest Post: Heidi from Bunbury in the Stacks
Author Interview: Lauren Oliver

August 8th
Review: For Darkness Shows the Stars by Diana Peterfreund
Guest Post: Molli from Once Upon a Prologue

August 9th
Character Interview: Juliet + Giveaway
Guest Post: Sheenah Freitas

August 10th
Happy Birthday to Me!

August 11th
Guest Post: Candace from Candace's Book Blog


August 12th
Guest Post: Alethea Kontis
Birthday Vlog + Special Giveaway
Event Schedule: Week Two
..............................................................................
Before you go, make sure to grab buttons to help spread the word!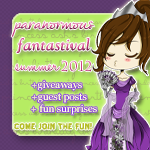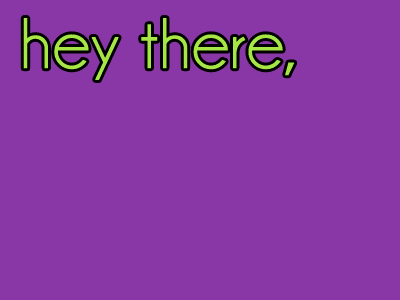 And that's everything for right now, friends! Get excited and keep an eye out :D Also, got something specific in mind? Dare I believe I might NOT have covered something you wish to know? If so, let me know down in the comments section.